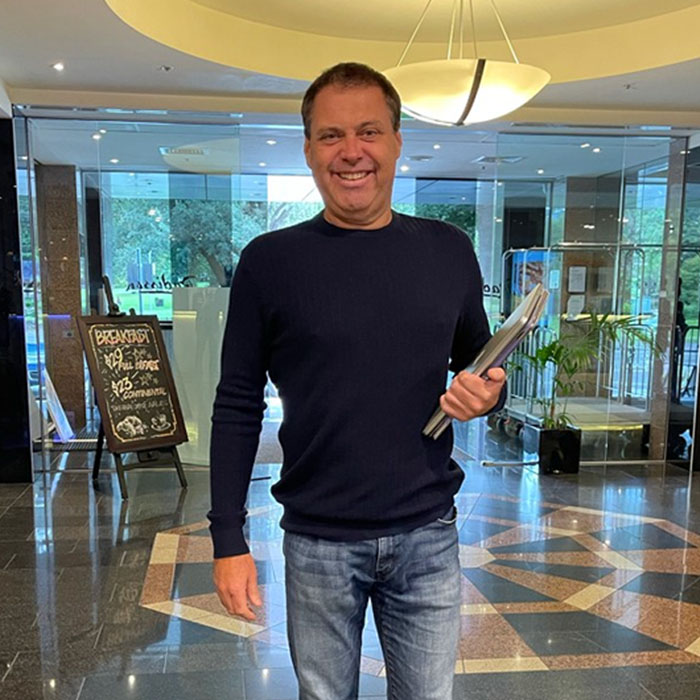 Having created 7 business and selling 6 of them in the past decade, 
Michael has quickly become the #1 authority around the globe, on transforming businesses to be more "WOW" and skyrocket their client retention, referrals & partnerships
Michael loves teaching people and businesses how to use our brains hardwiring to evoke positive emotions, accelerate the loyalty and trust process and stand out in your marketplace.
It's the same thing that I've lived by every single day and it is really about how you make someone feel and experience loyalty and trust that matters. Honestly there is no other fast track to growing a business
If you are part of any networking group, referral group or association then you are leaving 70% of the opportunities on the table.
Here is your chance to take your business to a whole new level, through using other people's networks, contacts and communities.
It's simple you "Don't Know, What You Don't Know" and after spending time with me you will see very quickly, hundreds of new opportunities every week to generate business that you didn't even realise were possible!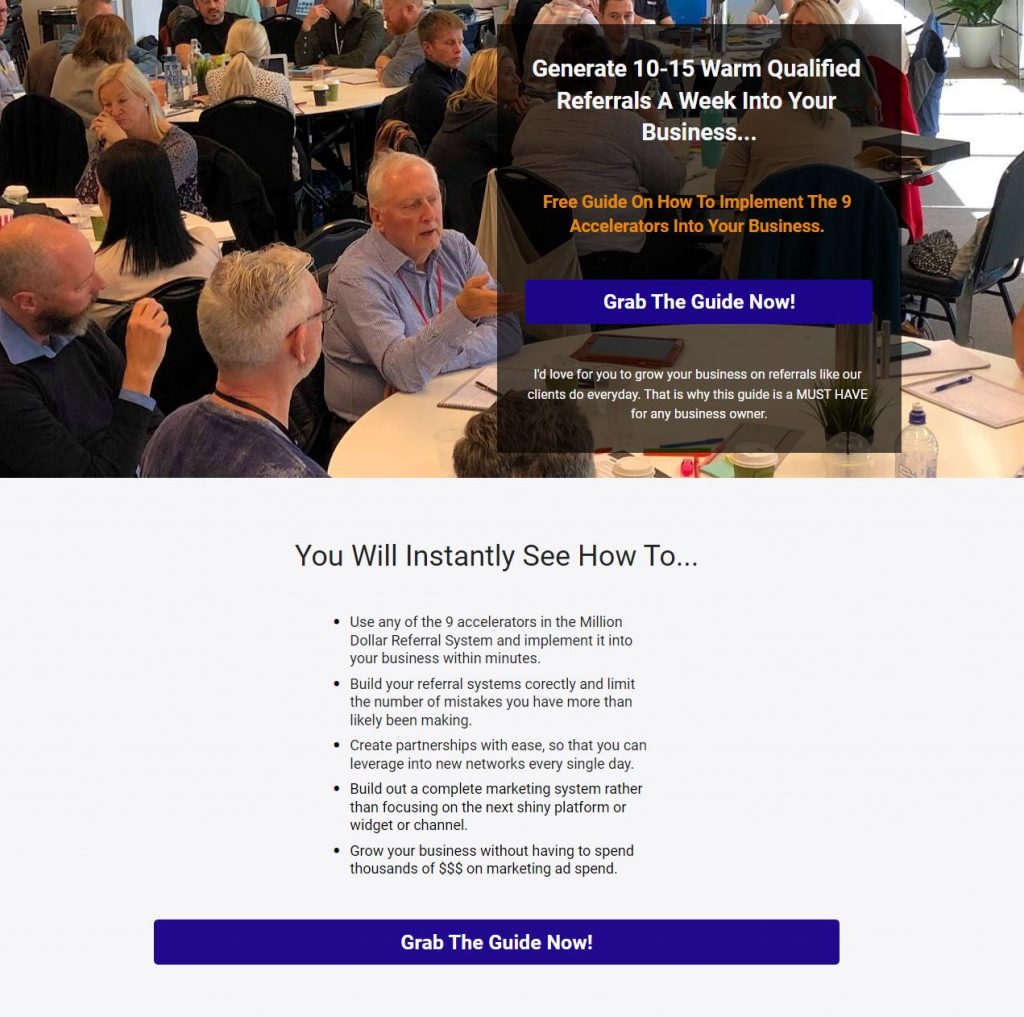 Get access to our Million Dollar Referral System Guide – Create a marketing system so that you can build an audience to sell to, an audience to nurture and an audience that wants to work with you.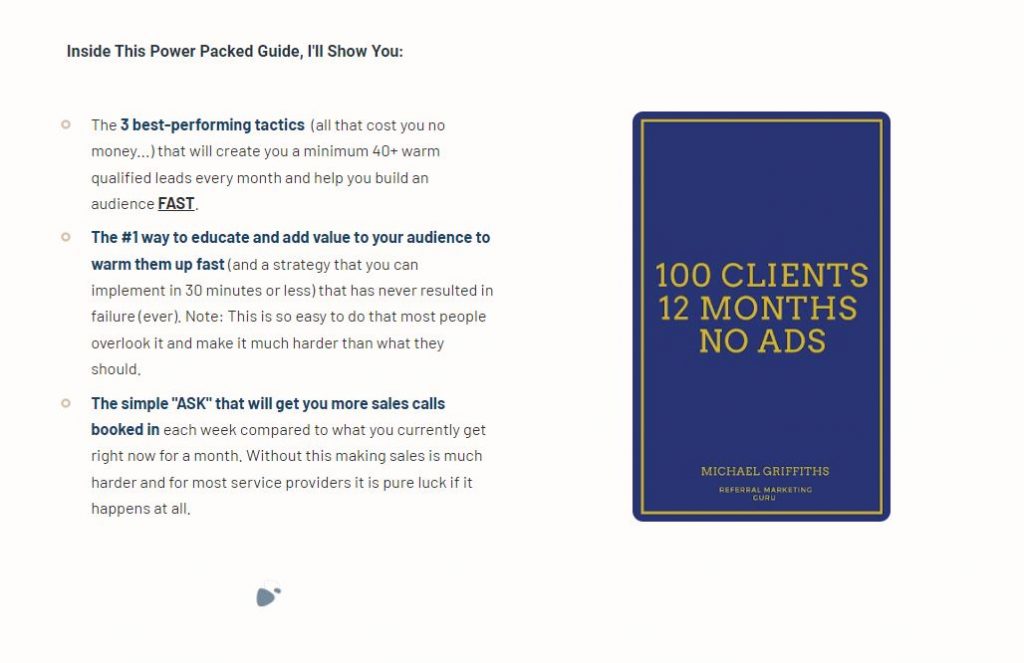 Finally!!! An Easy To Use Guide That Will Walk You Through Step By Step How To Transform Your Referral Strategies, Word Of Mouth Opportunities & Client Retention To Sky Rocket Your Business Like Never Before.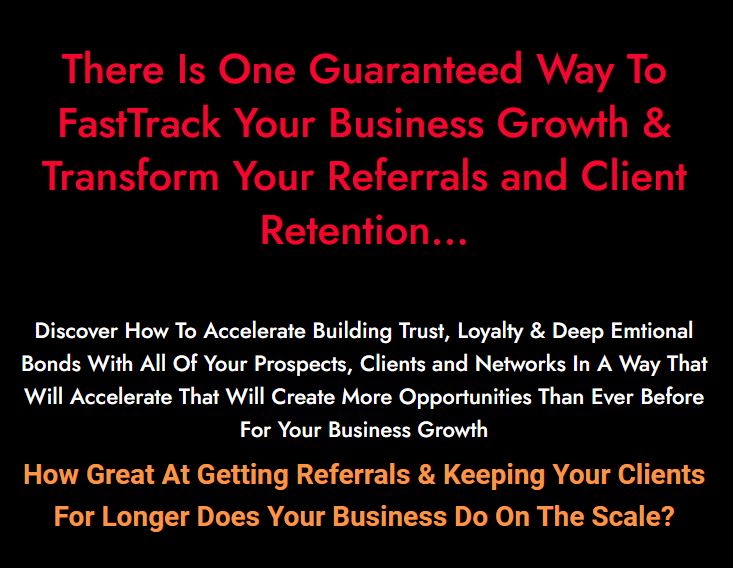 Discover How To Accelerate Building Trust, Loyalty & Deep Emtional Bonds With All Of Your Prospects, Clients and Networks In A Way That Will Accelerate That Will Create More Opportunities Than Ever Before For Your Business Growth